Best Friend Skipit Puppy Silly Buddy
Best Friend Skipit Puppy Silly Buddy is a fresh take on a customer favorite.
Super-soft and floppy, super silly, and oh so useful, this take-a-long pal will tie onto baby's stroller, crib, or car seat. a Stuffed animal, lovey, and soother all in one. 
With a pacifier holder hand loop and fun rattling head, this is sure to be a favorite security item of baby and Mom and Dad alike!  Signature three carrot tag for little one's fingers to explore while they soothe their worries away. 
To learn more about loveys and security blankets, check out our Ultimate Guide to Loveys!
Features:
Size: 10"
Attaches to car seats and strollers
Easy care; machine wash, dry on low heat
100% polyester
We design lovable lovies, superb stuffed animals, and wondrous "hareloom" gifts meant to be cherished for a lifetime. It's our goal to be on your list of go-to-gifts for expecting parents, squishy-cheeked newborns, sweet children of all ages, and anyone that needs a bunny hug!
We value your patronage and want to ensure the best shopping experience. Our payment gateway is completely secure and we have a 100% Satisfaction Guarantee. 
Questions? You can reach out to our 24-Carrot Customer Success team. 
Dear Friends,
Bunnies By The Bay is delighted to process a return. We value your patronage and want to ensure the best shopping experience with our 100% Satisfaction Guarantee.
CONTACT

+1-877-HOPS-2-IT (+1-877-467-7248)
Fax: 360-293-4729
Email: customerservice@bunniesbythebay.com
Please ship returns to:  Bunnies By The Bay, Attn: Customer Service/Returns Department, 3115 V Place Anacortes, WA 98221
Once your return has been received please allow up to 5 business days for processing. 
If you do not have a receipt to accompany a return, we are happy to exchange or apply credit in the value of what the item is currently marketed. Purchases on sales items are final.
Customer Reviews
Write a Review
Ask a Question
Filter Reviews:
rattle
brands
wubbanub
paci stuffies
puppy
paci
baby showers
birth
head
house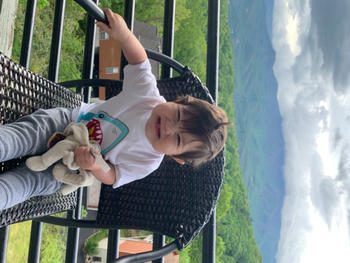 09/29/2020
I recommend this product
Hope we never have to loose it.
My son loves this little dog. He refuses to let go of it. He is now 16 months and had it since birth. Cries bloody ****** when we have to wash it. I'm going have to buy replacements. But the material is so soft and has a very soft rattle inside. Love it.
Marisol H.

United States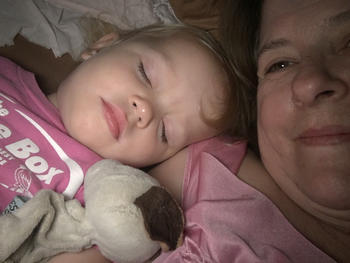 04/28/2020
I recommend this product
Wish I had a better experience.
I ordered a back up puppy for my granddaughter on April 14. The order was not delivered and after many phone calls and emails to both the company, to UPS, and the local post office it had been returned to sender. Nobody has been able to explain why. I did speak with a very nice woman at your company who put in an order for a replacement money and even refunded my postage. However that order has not arrived and is not due to arrive until Friday. If it does arrive I will improve the review. My granddaughter does love her puppy. This is the third one I've bought her.
Janis O.

United States
04/29/2020
Bunnies By The Bay
Hello, we are so sorry this has happened. We just tracked your package and it is still due for delivery on Friday, having shipped on Monday. We greatly appreciate your business, and are so pleased that your granddaughter loves her skipit silly buddy. Wishing you all the best, Bunnies By The Bay
05/09/2020
I recommend this product
Great service at last!
The USPS lost my order - no fault of Bunnies by the Bay - and when I called, at the end of my rope, they kindly refunded me my USPS fee ($9) and resent it UPS ground for free! The rep I spoke with was understanding and I think they went above and beyond to get my granddaughter her beloved "Puppy." She has three of them - one at home, one at daycare and one at my house, and does love her puppy. Thank you for getting me Puppy #3.
Janis O.

United States
05/05/2020
I recommend this product
Skipit buddy is the best!
I absolutely love this brand and all things bunnies! This little buddy was my boys favorite little lovey that held their pacifier. Super product and easy to clean. It's my favorite go to gift for all my friends and family.
Anonymous

United States
05/02/2020
I recommend this product
Best Paci Buddy
Love this for my 6 month old. We received other paci stuffies like wubbanub and other brands, but this is the only one we use. I love that the head has a rattle and it's easy for an infant to hold onto. I'm thinking these are going to be my go to gifts for baby showers. Even if the baby doesn't take a paci it's still a nice small, light weight stuffie and rattle.
Anonymous

United States