Losing a lovey can be painful, for both the child and their parents. If you have lost a lovey, we understand how urgent this is to you and your family. We know that our security items and plush hold a very dear place in the hearts of those that love them and provide comfort to those little and big! This is what Giving Glad Dreams is all about. From the first time you purchase a Bunnies By The Bay lovey, to the time it grows to be a part of the family as a cherished companion or keepsake, we are here for you. If you've recently lost a lovey or need a backup on a discontinued item, we will do our very best to help!
Our first goal is to help you track down a replacement. However, sometimes years go by and the lovey you originally bought may be discontinued and no longer available. In the case we aren't able to track down a replacement, we'll call upon on our very own Bunny Seamstresses in Anacortes, WA . If they have the proper materials on hand, we will provide you with the option of ordering a custom replica. Once we agree on a plan, our seamstresses will go to work to handmake your replacement Bunnies By The Bay lovey.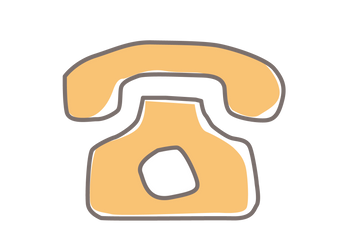 contact us
Send us a message using the form below or reach out to us via email or phone to tell us about the toy that you're looking for.
we'll search high and low
We will search within our archives, our wholesale shops, and all over the web to try to find a replacement for you.
Pricing will vary based on each project, as each one is unique. Here's an idea of our basic pricing structure for replacing your favorite lovies. 
Buddy Blankets, Bye Bye Buddies, Knotty Pals: $94.00
Silly Buddies: $80.00
8" or smaller plush: $75.00 - $125.00
9-12" plush: $125.00 - $175.00
13-16" plush: $150.00 - $200.00
17-20" plush: $175.00 - $225.00
Quilts: $150.00 - $300.00
Receiving Blankets: $94.00 - $120.00
Faux Fur Blankets: $150.00 - $300.00
*for plush, the largest dimension (length, height or width) will be used to calculate the price. Other items are available, and cost will be estimated on a case by case basis.
Only items that have previously been in production are able to be replicated at this time.
Please note that custom work is all done in by hand, and variations from the original items are part of the hand-sewn charm. No two items can ever be exactly the same, but we will pour love into every stitch and do our best to make sure that every customer is happy with the result. Due to the time and efforts involved with these products we do require a credit card be on file before any work can begin. Applicable sales tax and shipping fees do apply if the package is traveling outside of the contiguous United States. Hutch Studio Handmade originals cannot be replicated as they are all one of a kind.
custom silly buddies
We received a note from Jamie, telling us that ducks were her favorite animal and wondering why Emmitt was no longer a part of our current collection. We sent her a piece of Emmit art and a letter explaining that Emmit still a beloved member of our Bunnies By The Bay family and we still think of him often and remember him with love. Our wonderful seamstress was able to create a custom replacement for Jamie and we were honored to create a new addition to her family of Ducks. Thank you Jamie for being part of our Bunny family!
custom rosie doll
Made for Josie, who had open heart surgery in 2020. We created this custom Rosie doll to celebrate Josie and her family's strength, resilience and love
custom alley cats
Made in 2019
custom moo moo knotty friend
Made in 2021
"Wanted to follow up - we absolutely did receive Norbert - and he's perfect!   We'll be giving him to our daughter for her first birthday in a couple of weeks and I'll be sure to snap some photos to send along!   Edna did a fantastic job!  My wife and I are floored - you've gone above and beyond.  Thank you so much!" - John
"My son LOVES his best friend Bruce. We were so sad when we lost Bruce to see he has been retired, but Bunnies By The Bay was incredible and saved the day when we emailed and they helped us find two replacements! I can't recommend their products enough. They're so high quality and adorable and the customer service is truly the best." - Arisa C.
"I couldn't wait for any of the upcoming events, new baby brother or turning 4, to give the sweet new kitty to Naomi.  I took it to her on Friday morning!  She was so happy!  Her mom enjoyed the note you sent and read it to Naomi as she opened the box.  Thanks again to you and Bunnies By the Bay for bringing joy and happiness to my great granddaughter!" - Diane
lovey repair
Do you have a plush or lovey that needs repair? We've got you covered! Contact us and we'd be happy to help.
bunny repair
Lyne & Her Bunny "apin"
We had a special visit from Lyne and her family, who were visiting from their hometown in France. Lyne has had her bunny for 14 years and it was in need of some repairs! Our seamstress Edna repaired the bunny on the spot so Lyne had Apin for the rest of their trip. "Lapin" means "Rabbit" in French and as a child, Lyne affectionately called her bunny "Apin," and 14 years later they are still best friends! Thank you to Lyne, her mother Odile & their whole family for stopping by. It was a true delight!
lovey repair
Quinn & her Buddy Blanket "Cozy"
We received a hand written note from Quinn and her family, whose Raffy Buddy Blanket, named "Cozy" needed some TLC after 7 years of being Quinn's best friend!
"He is hands down the most precious belonging of his human girl, Quinn. Please take care of him and heal him without changing him. He is amazing the way he is but needs his owes fixed."
Our seamstress Edna made the repairs needed, hand sewing patches and closing holes where needed. Cozy was returned to Quinn with a Doctor's Note stating his bill of health!
earn perks & points
join bunny rewards
As a rewards member, you'll get closer to earning exclusive rewards every time you shop.
LEARN MORE
your questions, answered!
Frequently asked questions
Curious about our products, shipping or ordering? Visit our FAQ page for more information!
READ THE FAQS