Gift Guide for Big Siblings
Something we don't always think about when preparing to bring home a new baby is how the new addition will impact any older siblings. Having a new sibling arrive can be a really exciting and happy time for bigger kids, but it can also be confusing, scary, and stressful. Fortunately, there are some ways that we can mitigate those worries and help big siblings accept and love their new little brother or sister more easily.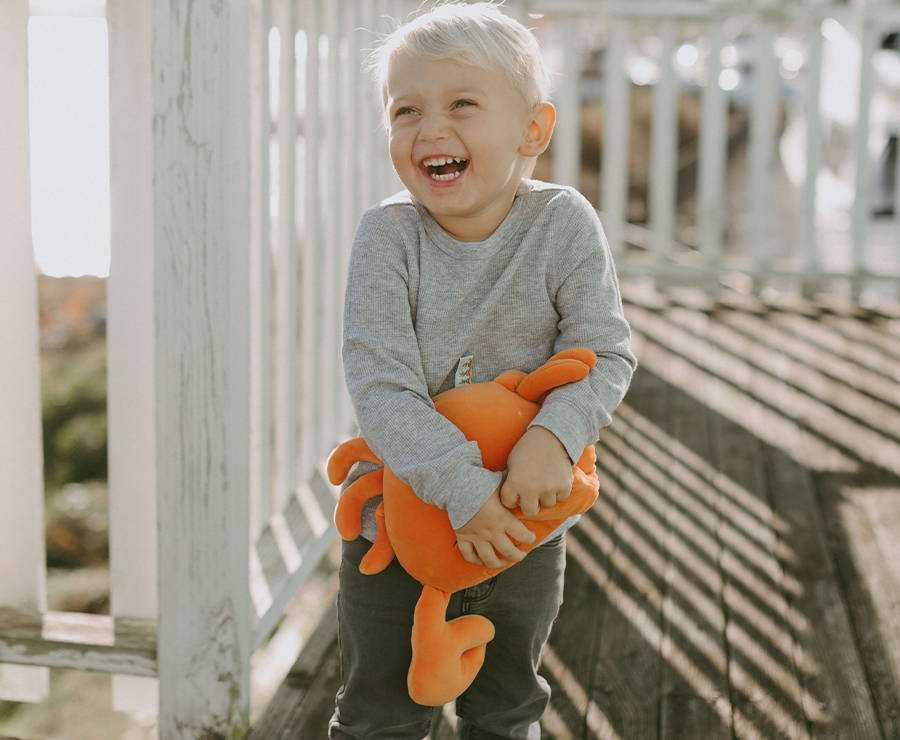 Giving a gift to big siblings can help them understand that they're not being forgotten or replaced amid all the hubbub of a new baby. Stuffed animals for bigger kids can be a great gift, especially if they match a gift given to the new baby. A personalized stuffed animal can also help remind bigger siblings that they're still special.
One fun idea is to get a gift for a bigger sibling that's "from" the new baby. Leaving these out to be found can help heighten the illusion that it's from their little brother or sister. Small gifts are perfect for this; especially tiny stuffed animals. After all, a new baby would give baby-sized gifts!
Sometimes you can start things off on a positive note by getting an older sibling a gift to give to the new baby. This can help older siblings develop a nurturing relationship with the new baby early on, and establish a positive relationship. You may want to make sure that these are specifically baby gifts. That way, the big brother or sister won't want to keep the toy, or feel jealous of it. A sweet personalized lovey may be just the thing!
Add A Special Touch with Custom Embroidery

Add a name, date or term of endearment to stuffed animals, baby lovies, and blankets to create a personalized keepsake gift.

Gifts that an older sibling can use with their new brother or sister can also work really well! If the older sibling can read, a children's board book may be just the thing. Encourage them to read the new book to their baby sibling. You can even get a stuffed animal and book set so that the older sibling has something that's personally their own as well as a gift to share! This approach has the added benefit of starting to build sweet memories right away.
Our most loved gifts bundled together for an unforgettable presentation.

Gifts That Encourage Caretaking
Encouraging an older sibling to take care of their new brother and sister in some way can help them feel involved, and avoids feelings of being ignored or left out. It also helps to establish familial bonds between siblings. You can encourage this by getting them a special gift to help! Giving them a rattle, soother, or lovey to use to calm and play with the new baby, something that's specifically theirs, can make time with their younger sibling special right away. Older siblings should be supervised while caring for their baby brother or sister.
We have an entire collection of gifts that can be fun and helpful for bigger siblings, and we're sure you'll find a gift that's perfect for them to share or to have all to themselves.
Perhaps most importantly, you should encourage your child to discuss their feelings about having a new baby brother or sister openly and honestly. Listen, acknowledge their feelings, reassure them that they're so special and loved, and answer any questions they may have about being a big sibling.
Explore Big Sibling Gifts
Find the perfect gift for Big Sister, Big Brother, and Family Gifts for the whole bunch. The possibilities are endlessly cute with all your Cricket Island Friends!