Welcome to Hutch Studio - the Home of Bunnies By The Bay
Nestled inside our Big Blue Barn is Hutch Studios, the birthplace of everything Bunnies By the Bay.
This dear friends, is where you'll find the sisters. Krys the stitcher, maker and idea creator loves making something with what's on hand, the term mend and make do is deeply embedded in her artistic process. Suzanne, the creative writer brings these ideas to life thru a bit of wit and whim.
From designing our products to creating custom replacements & one of a kind bunnies, the entire creative process of our brand begins in Hutch Studio.
Since the day we began creating one of a kind bunnies to our transition to creating delightful gifts for all ages, we have focused on making our process special. Learn more about our design process and why we think it's so special.

Custom & One of A Kind Creations
When the unthinkable happens & a child's lovey goes missing, we do our best to track down a replacement. If none are available we create custom replacements in our Anacortes workshop! We also still create one of a kind dolls and other friends in our workshop, made from vintage fabrics and thoughtful touches you won't find anywhere else.
From the initial sketch and idea boards, our new creations are handmade in our workshop by our seamstress where they are changed, tweaked and updated to perfection. Then they are sent off to our factory where they are made just right. Our entire bunny family is involved in our process; getting feedback, sharing input and design ideas among all of us is an essential part of the way we design.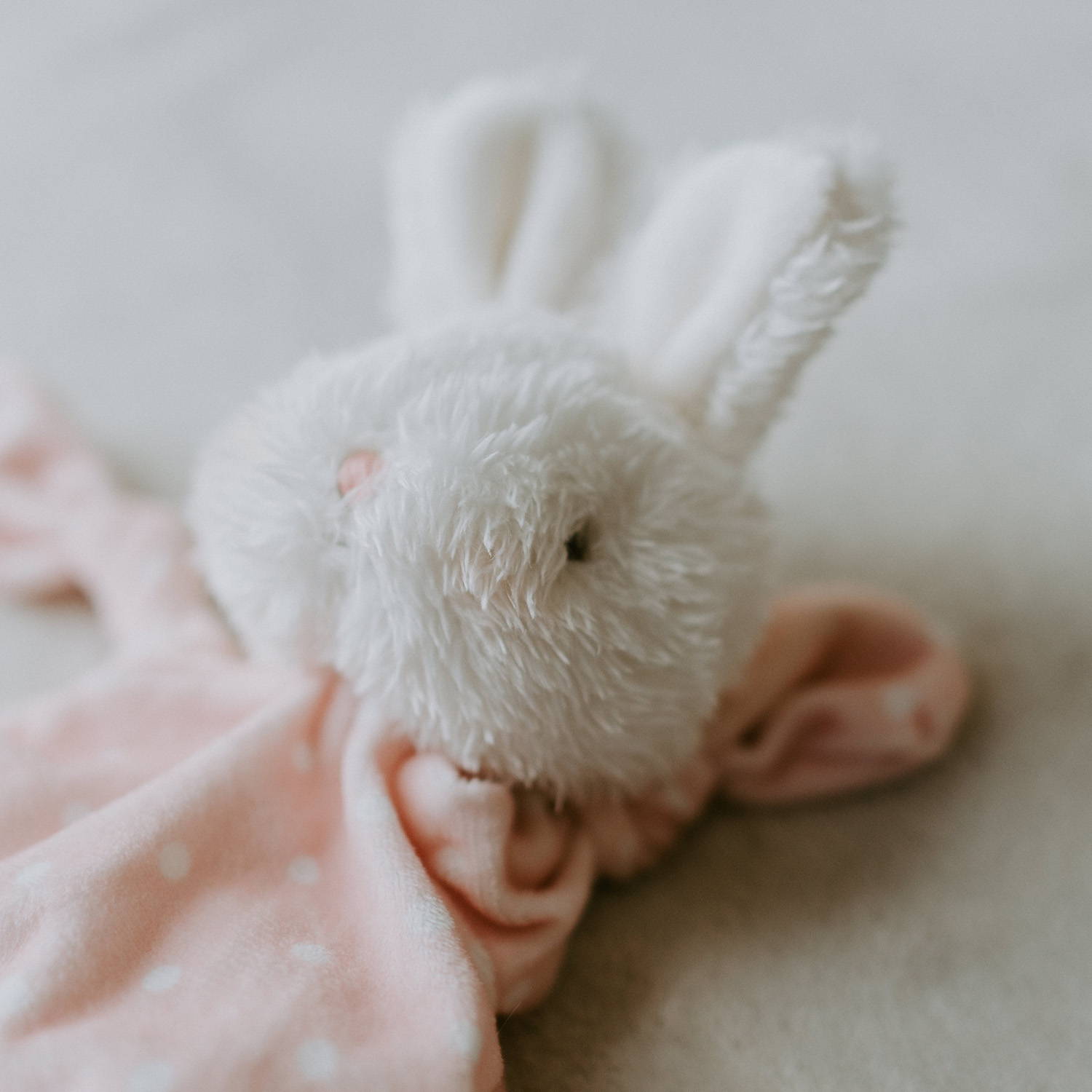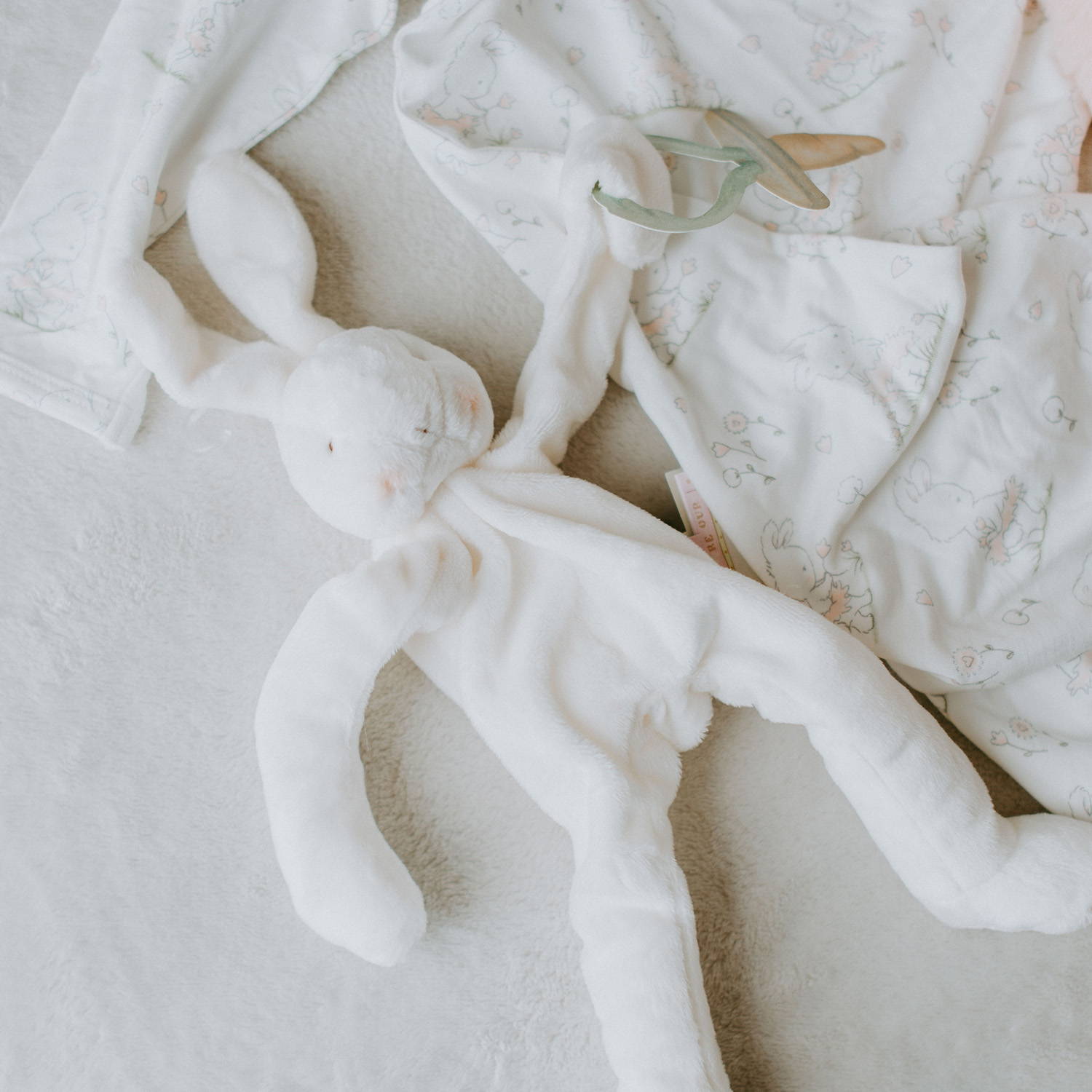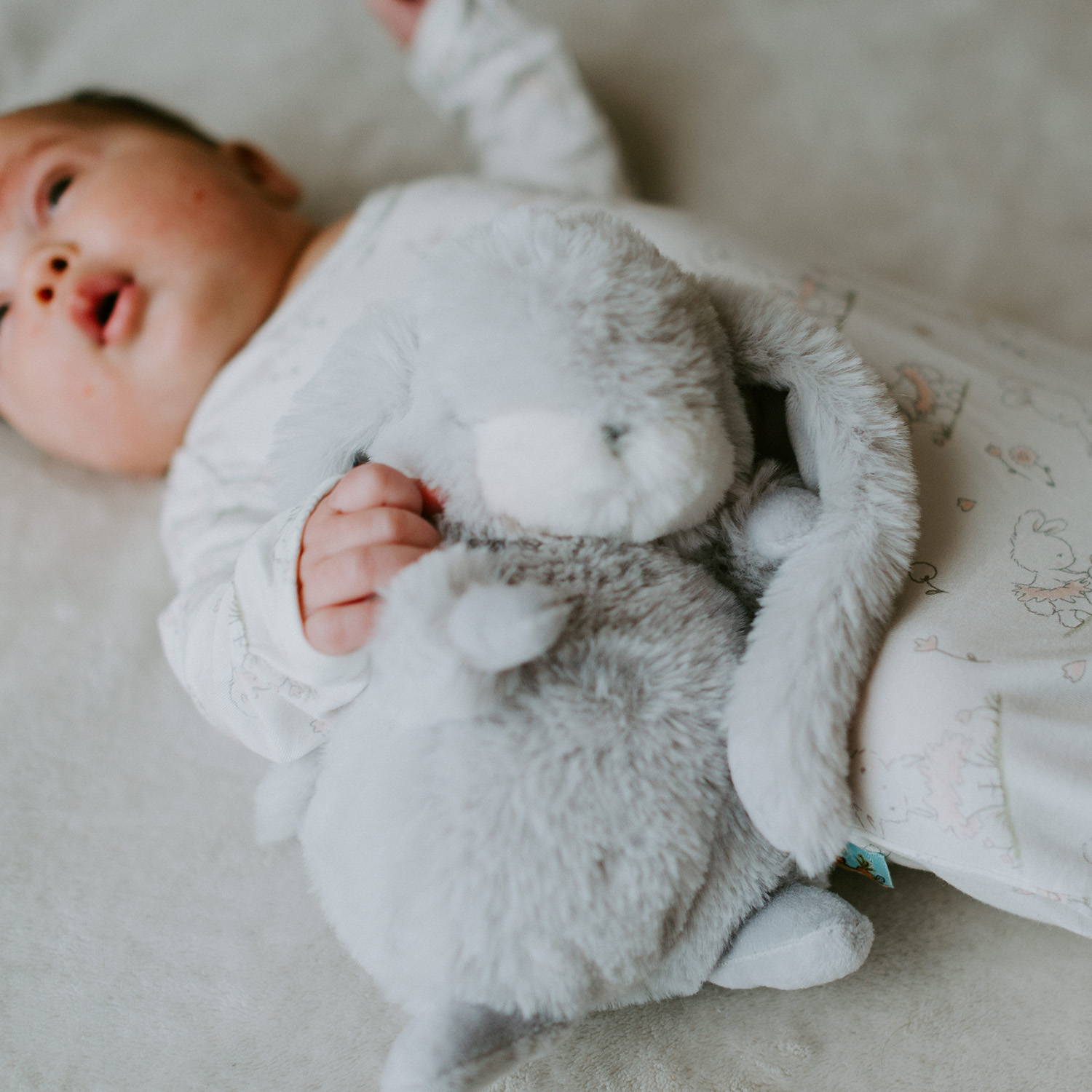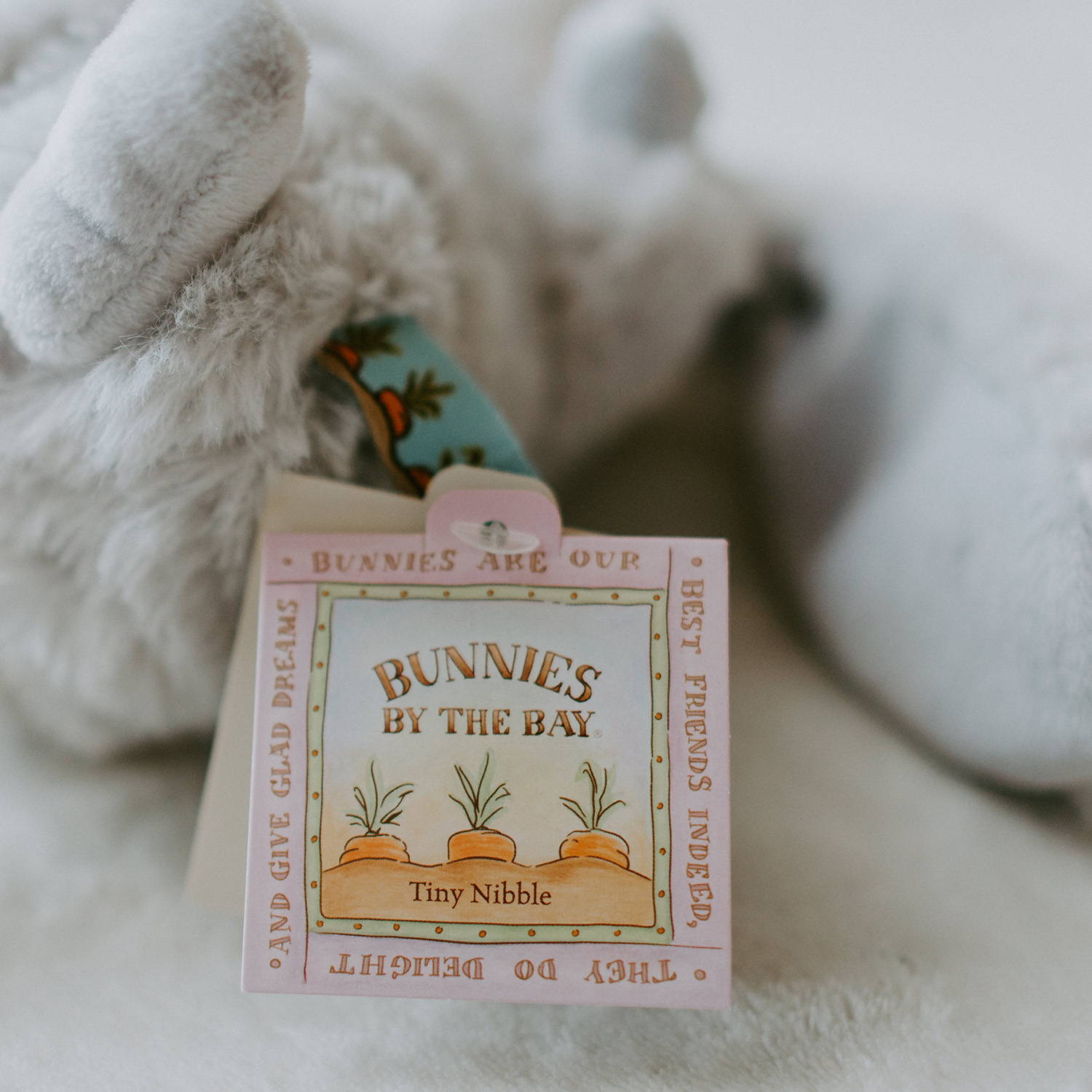 "We were given a Bunnies By The Bay fox as a gift in the hospital when my son was born, he loves it so much that we bought a couple more! They're so soft the and the quality is amazing! It's definitely the most loved stuffy in this house by far."
-A Hoppy Customer, 2020
We LOVE hearing from our customers about how much their little ones love their best friends. Sometimes we get SOS calls- when someone's lovey goes missing! We always search high and low for a replacement, whether it's from one of our stockists, or sometimes from our archives. When this isn't possible we go one step further and custom make replacements for our customers. Our replacement loves and stuffed animals are hand sewn, embroidered and stuffed in our Anacortes workshop to be exact replicas of the ones that went missing. We take great care to make sure that little ones aren't missing their best friends for too long.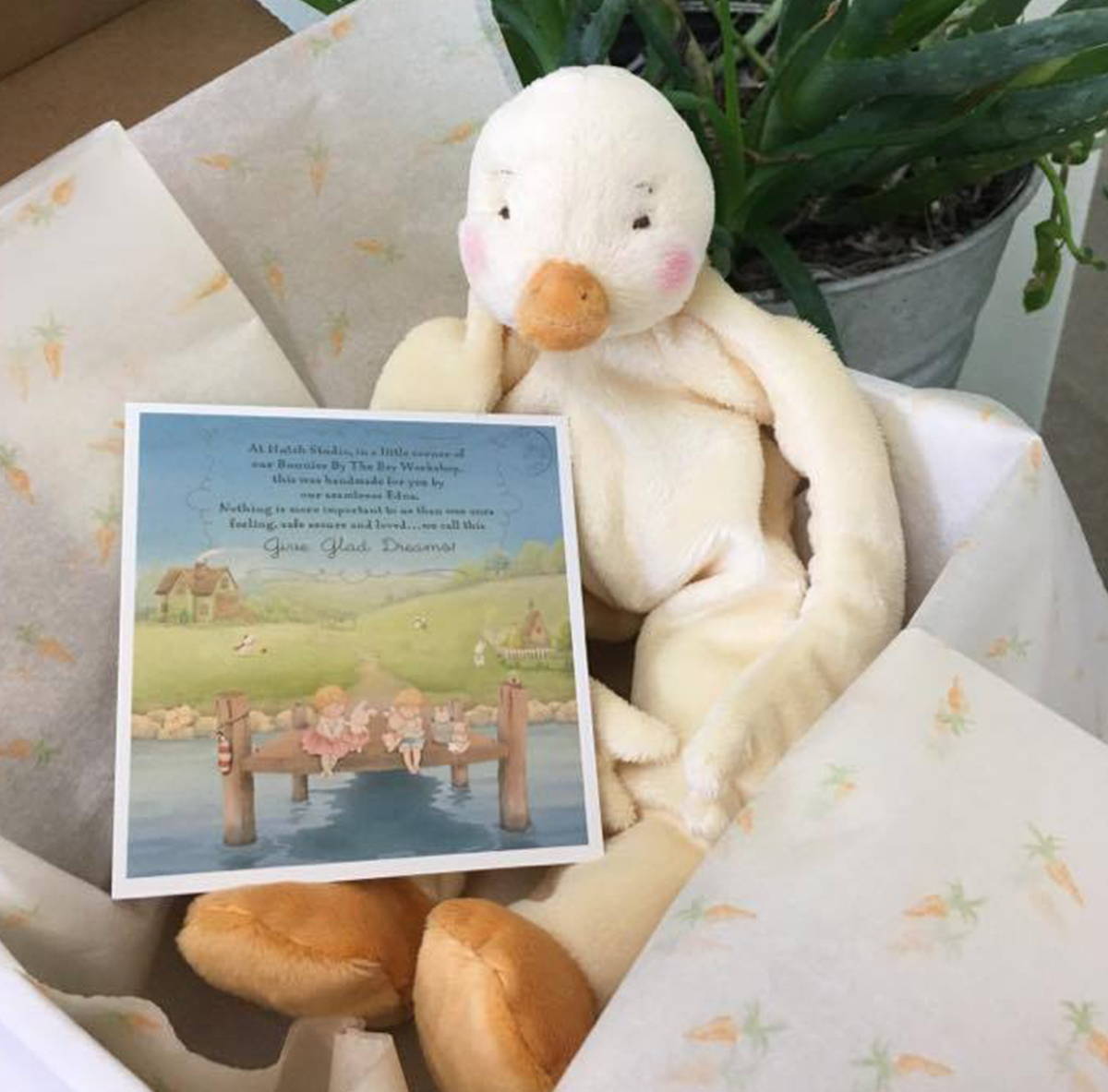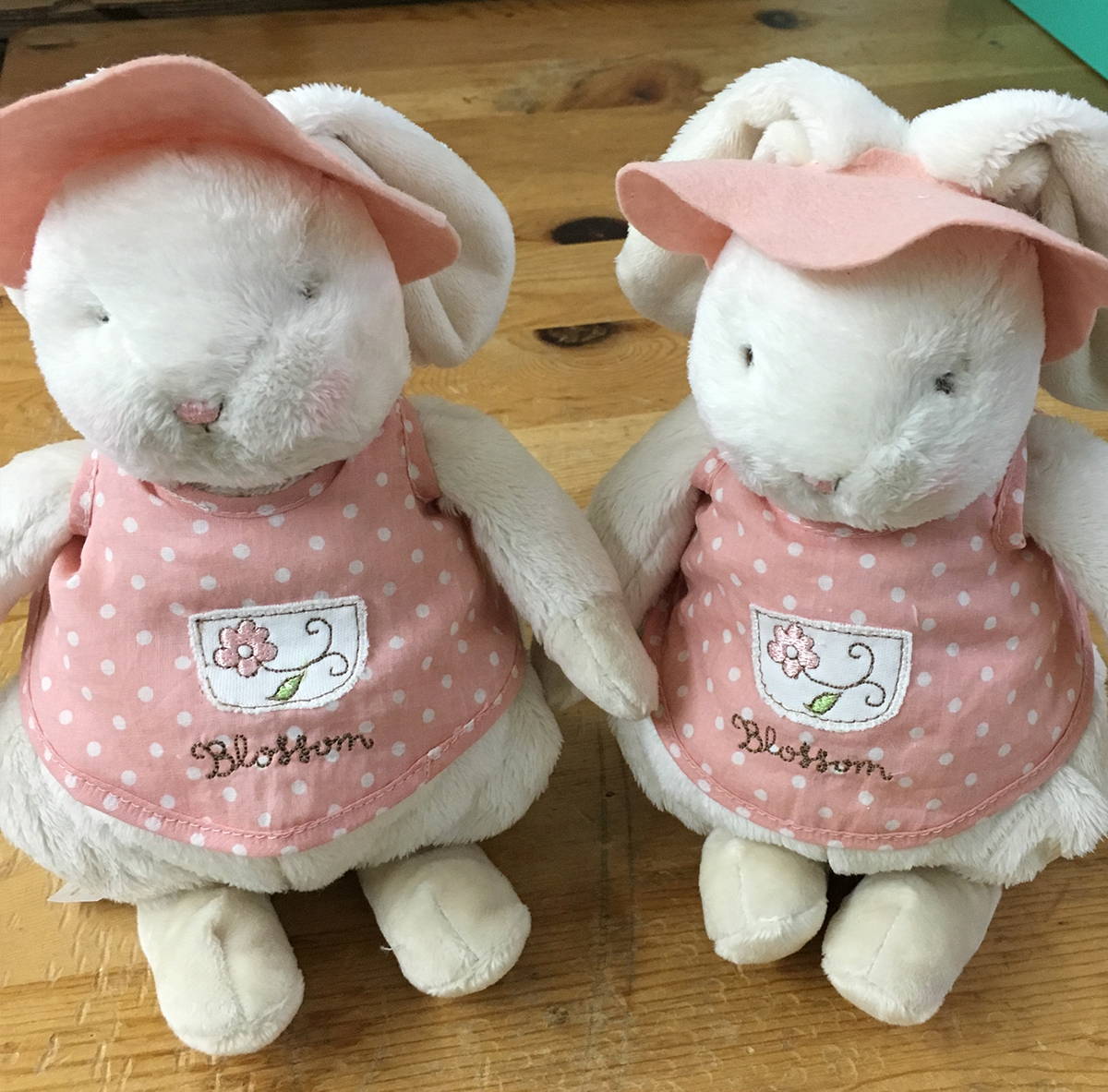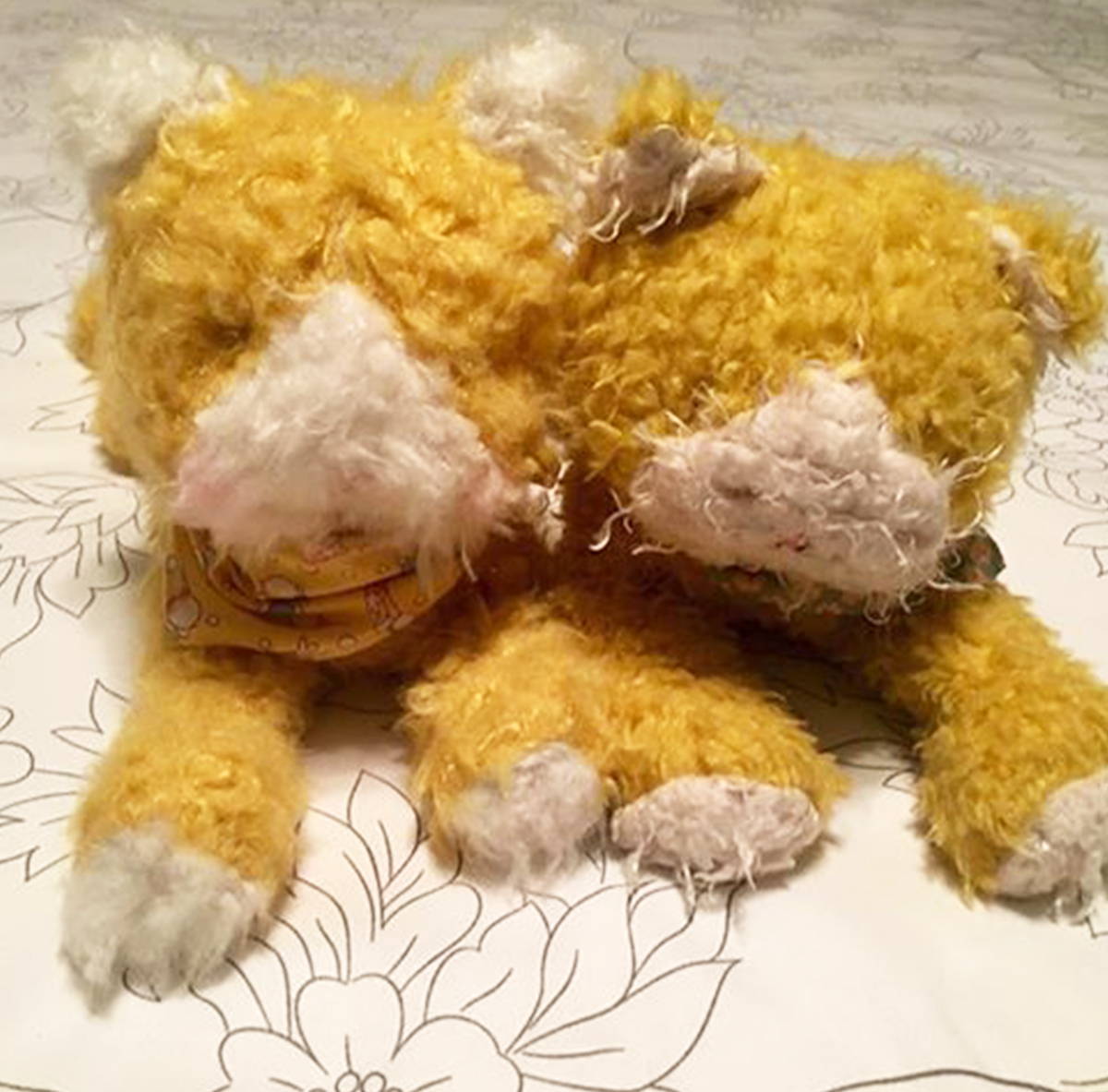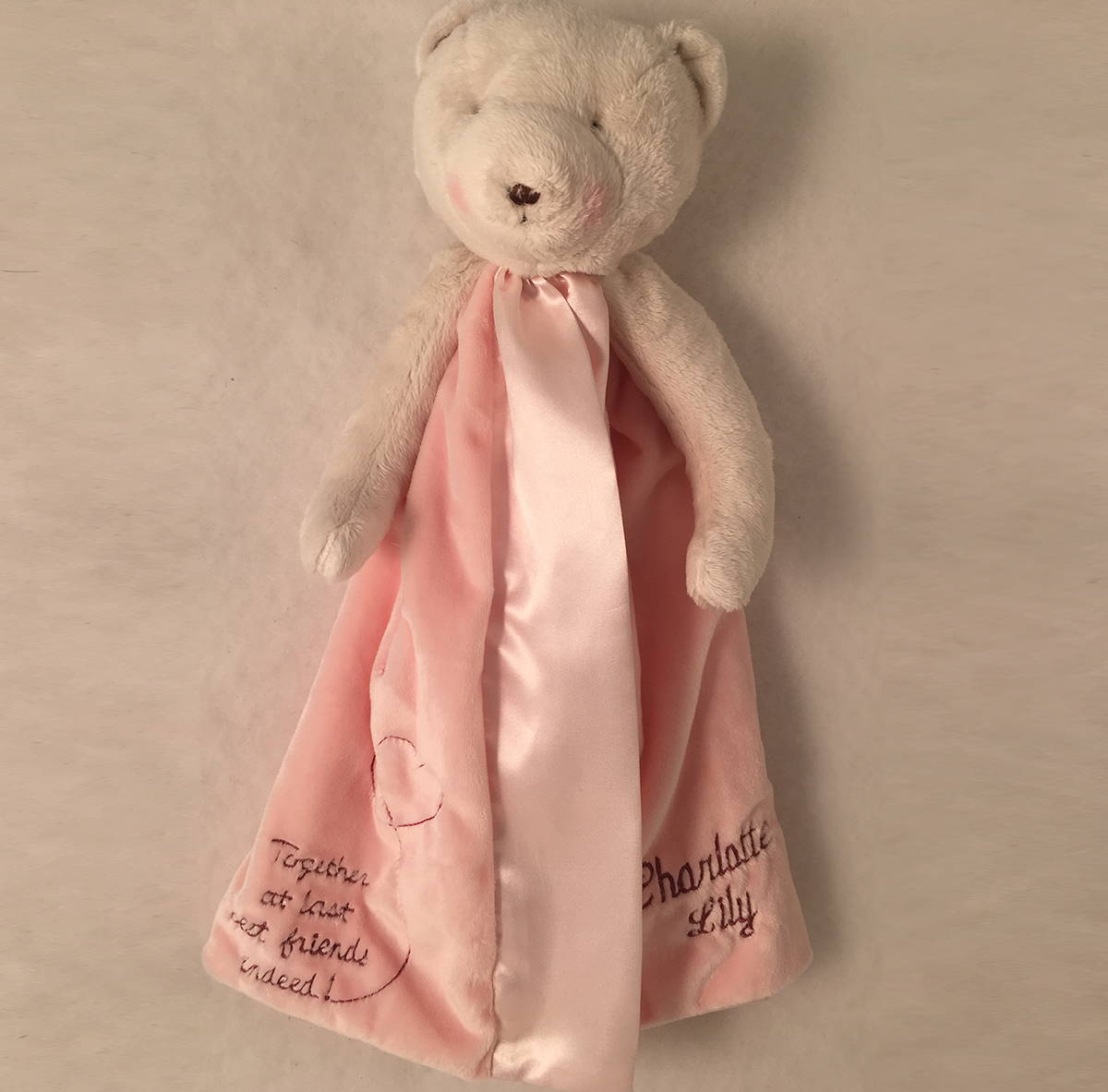 "My little guy recently lost his Raffy silly buddy that we found at a mom to mom sale while I was pregnant. After searching all over the internet looking for one to purchase, I emailed the company. Raffy is a discontinued item and they didn't have one for purchase, but they are special making one!!! They offered to check their back stock and check online for me to see if they could find one! What kind of company does this for their customers?! Very impressed and can't wait to reunite my little guy with his special lovie made just for him ♥"
-Lacy D.
Does your little one have a special bond with one of our products but you'd like it in a different format we don't currently offer? Or do you have something totally unique in mind for a special little one? Reach out to us and we will see if the fabric is available for a custom piece. Recently our custom designs include a Moo Moo Buddy Blanket and a custom Doll for Josie, a sweet and strong little girl who recently underwent heart surgery.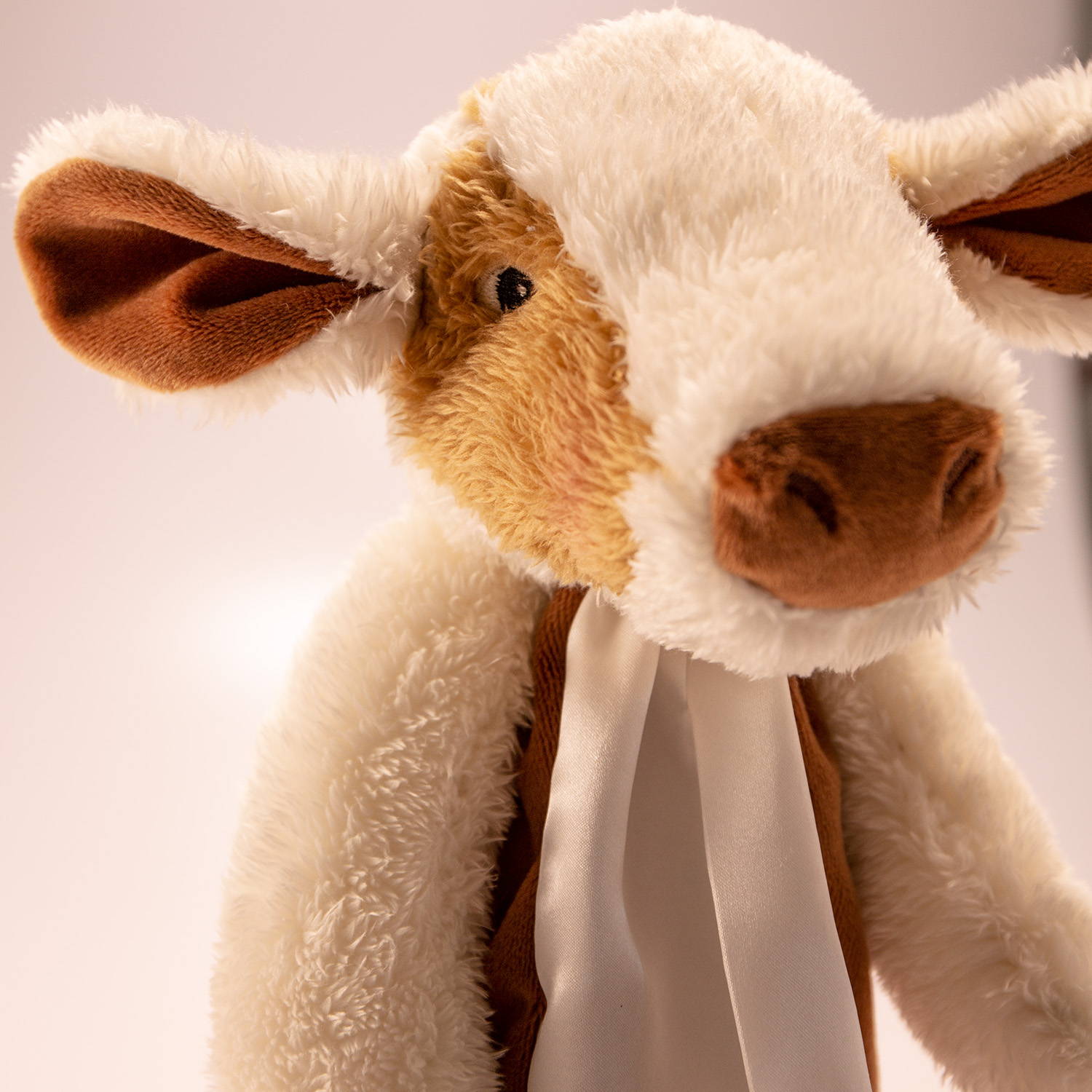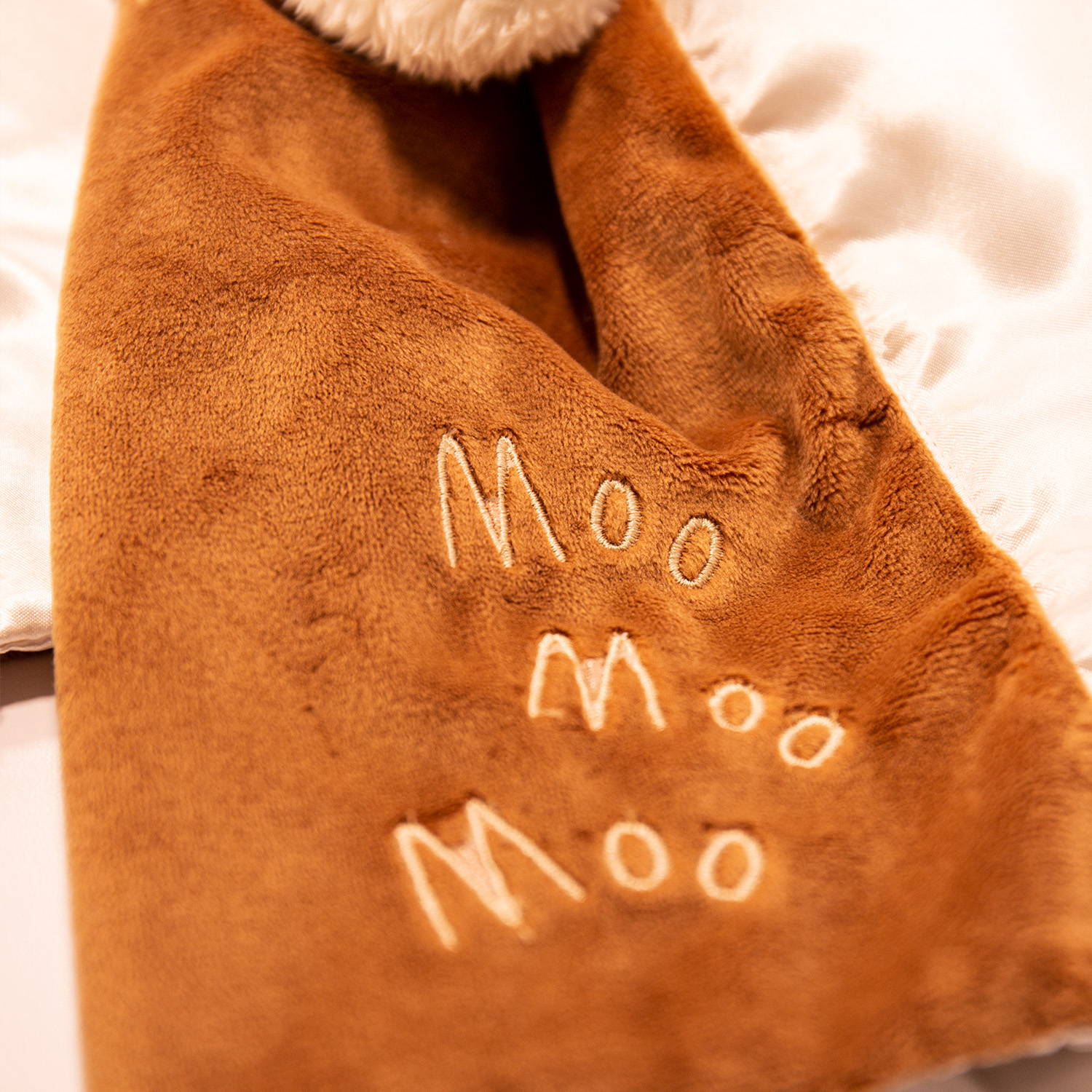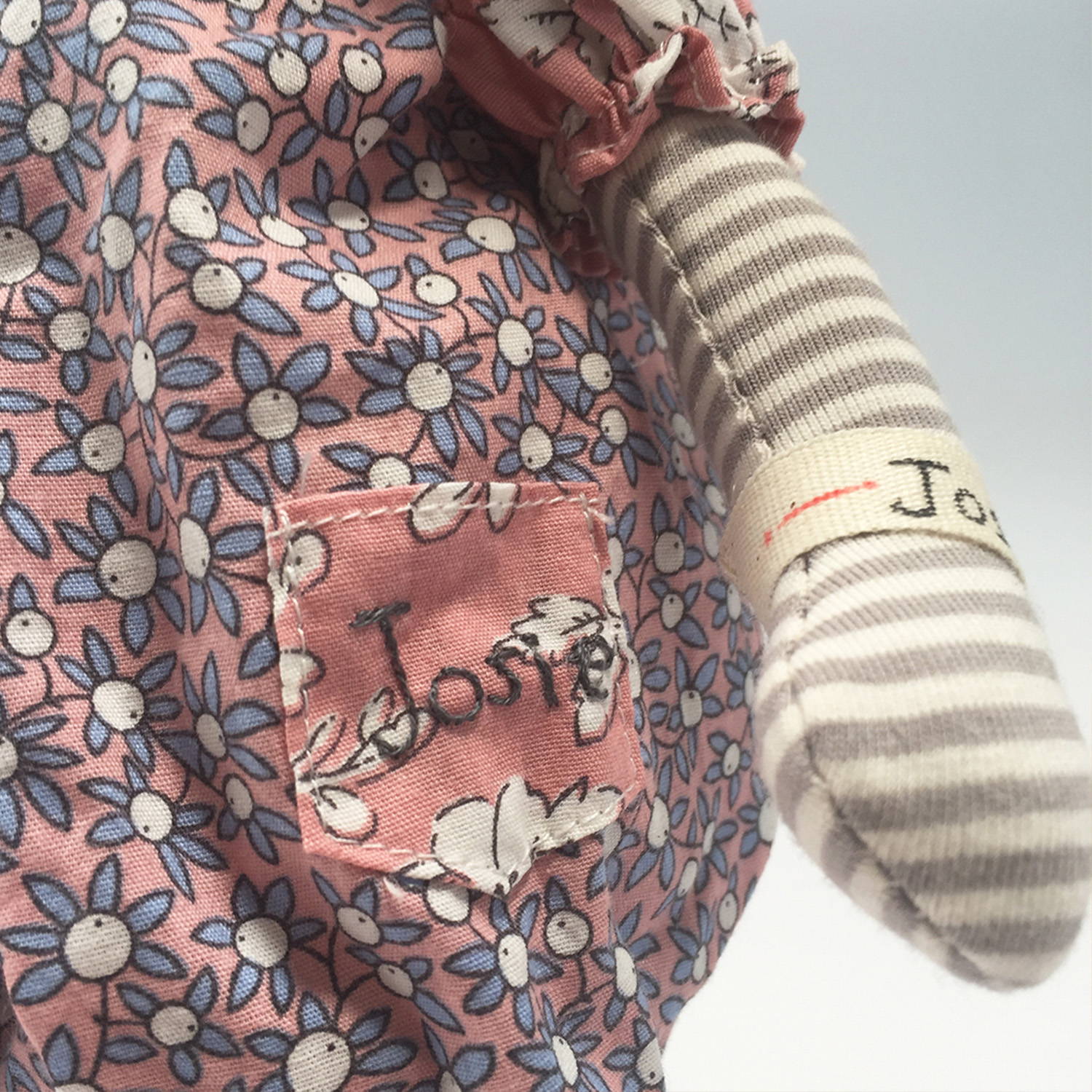 Each doll or bunny takes hours of hand stitching and minute details to complete and we have loved seeing the response to these creations. Hutch Studio is delighted to offer you truly unique one-of-a-kind friends embellished from vintage fabrics and trims with the delightful intent of sharing the joy of making with others.
Each piece is handmade by our talented bunny team

Each item is uniquely finished with vintage fabrics

One of a kind pieces to be cherished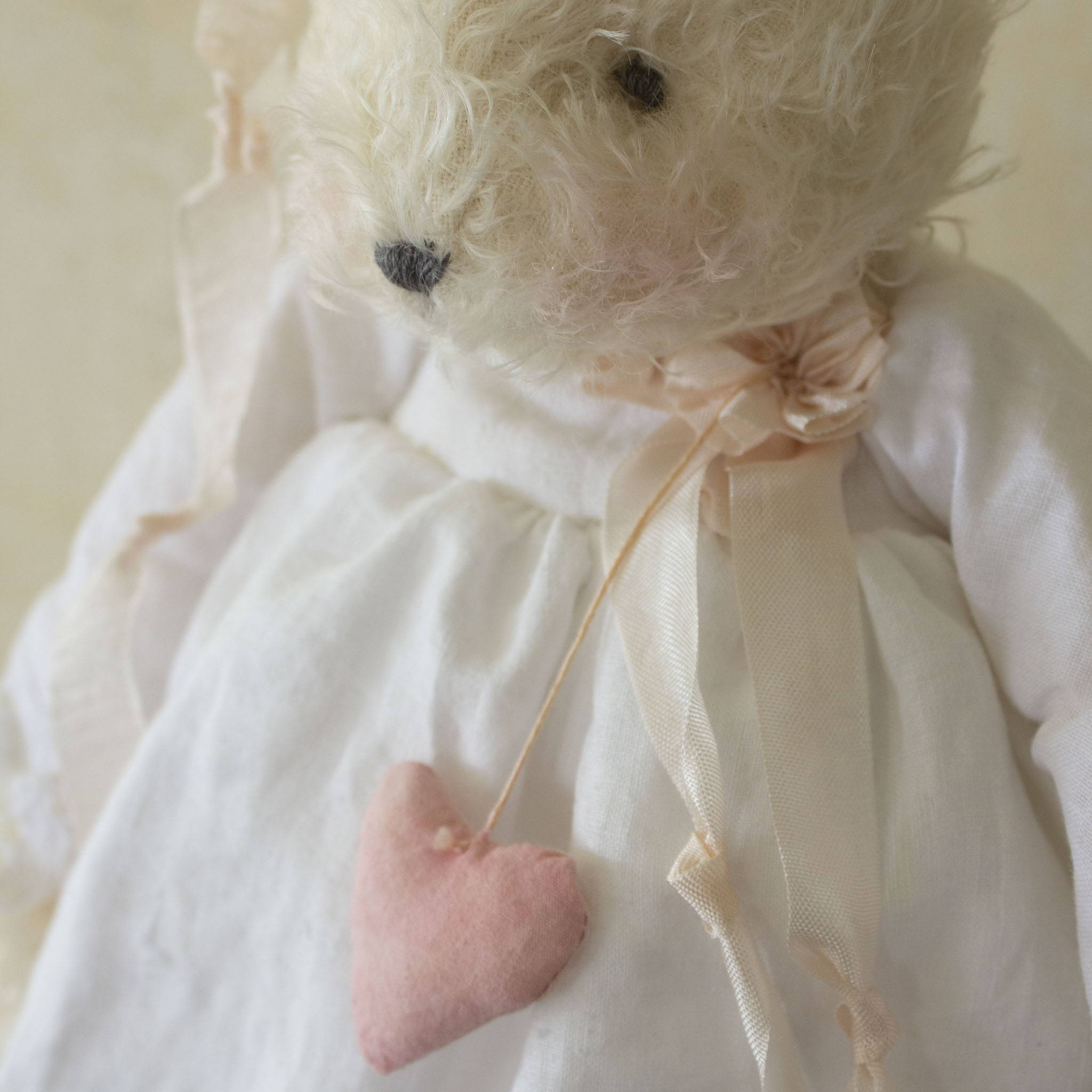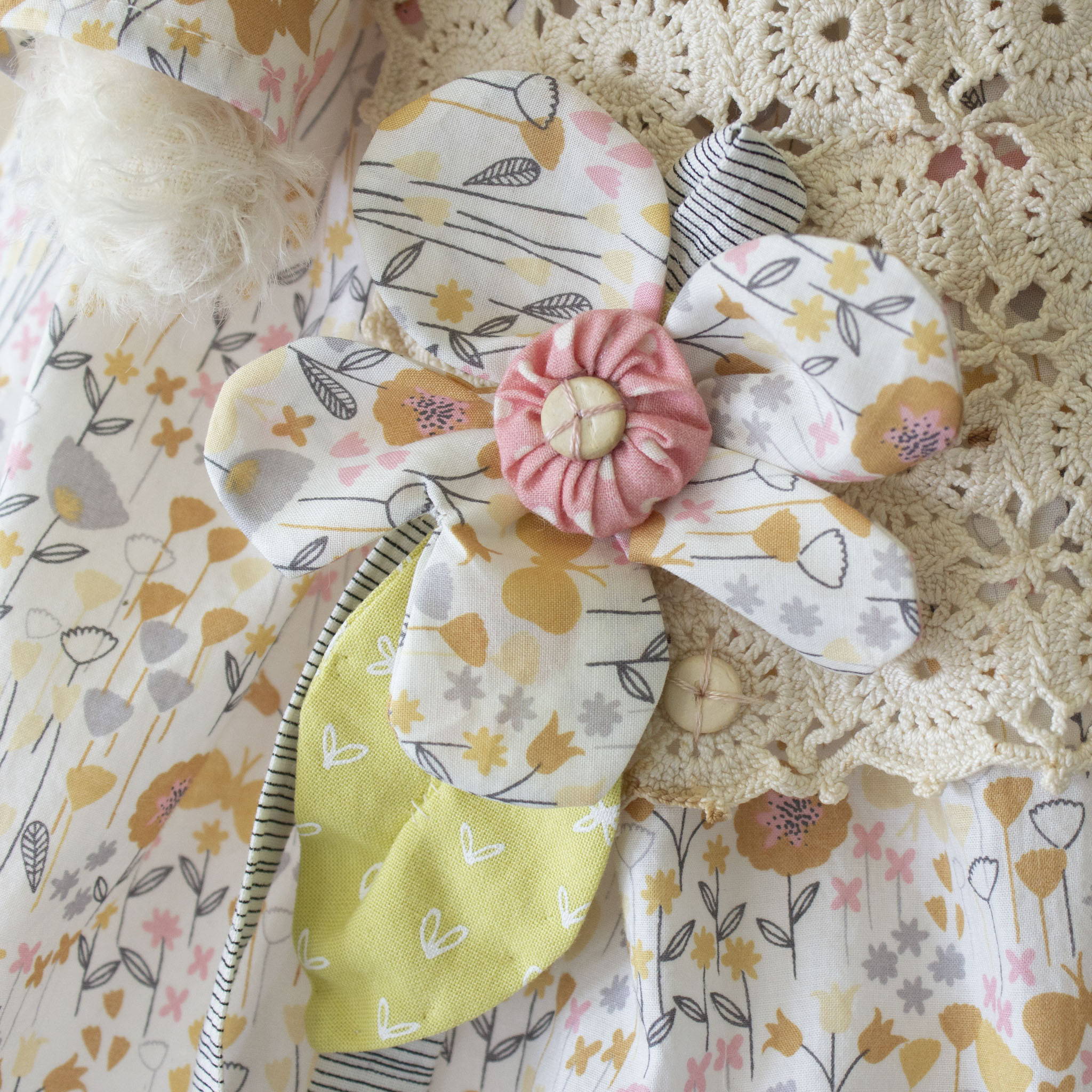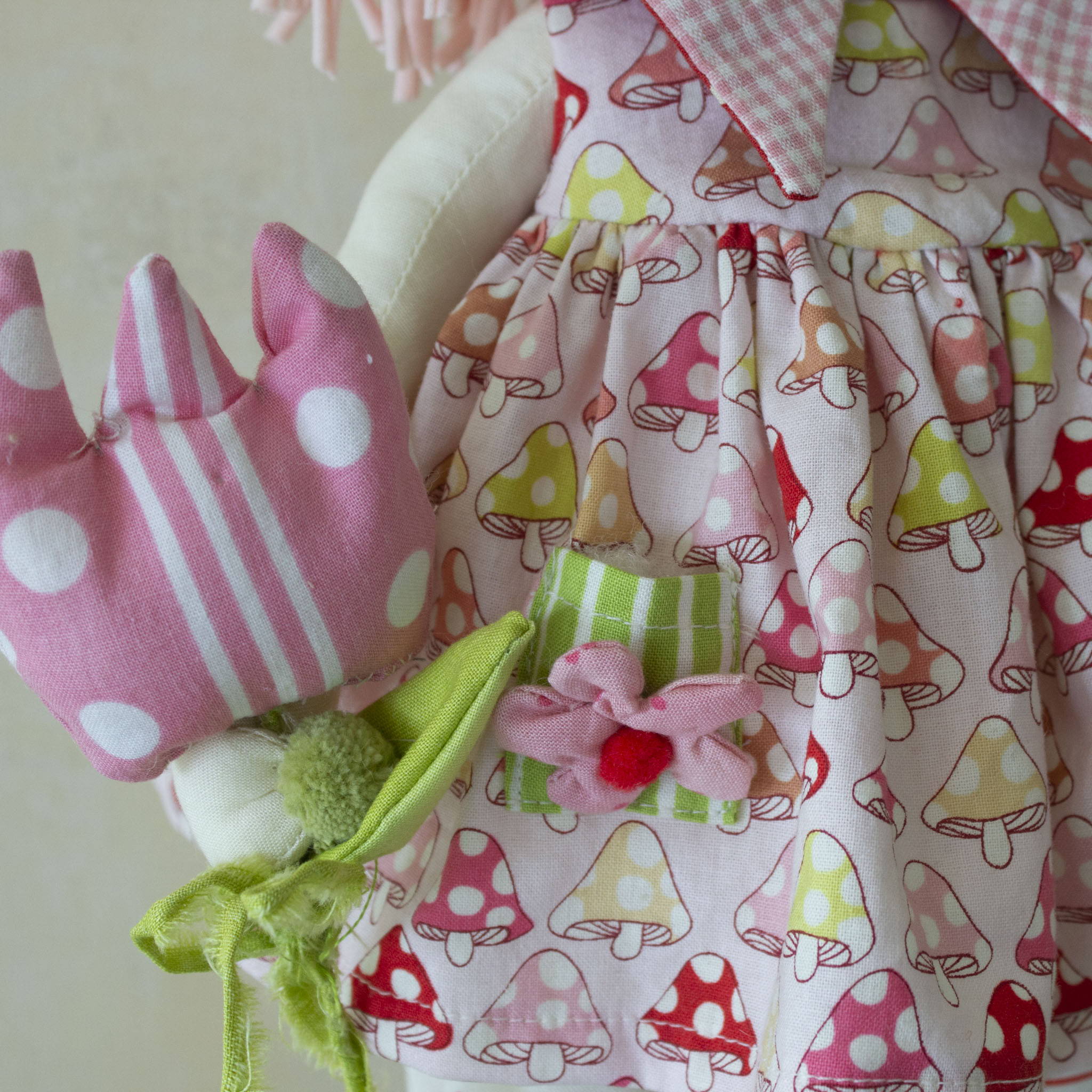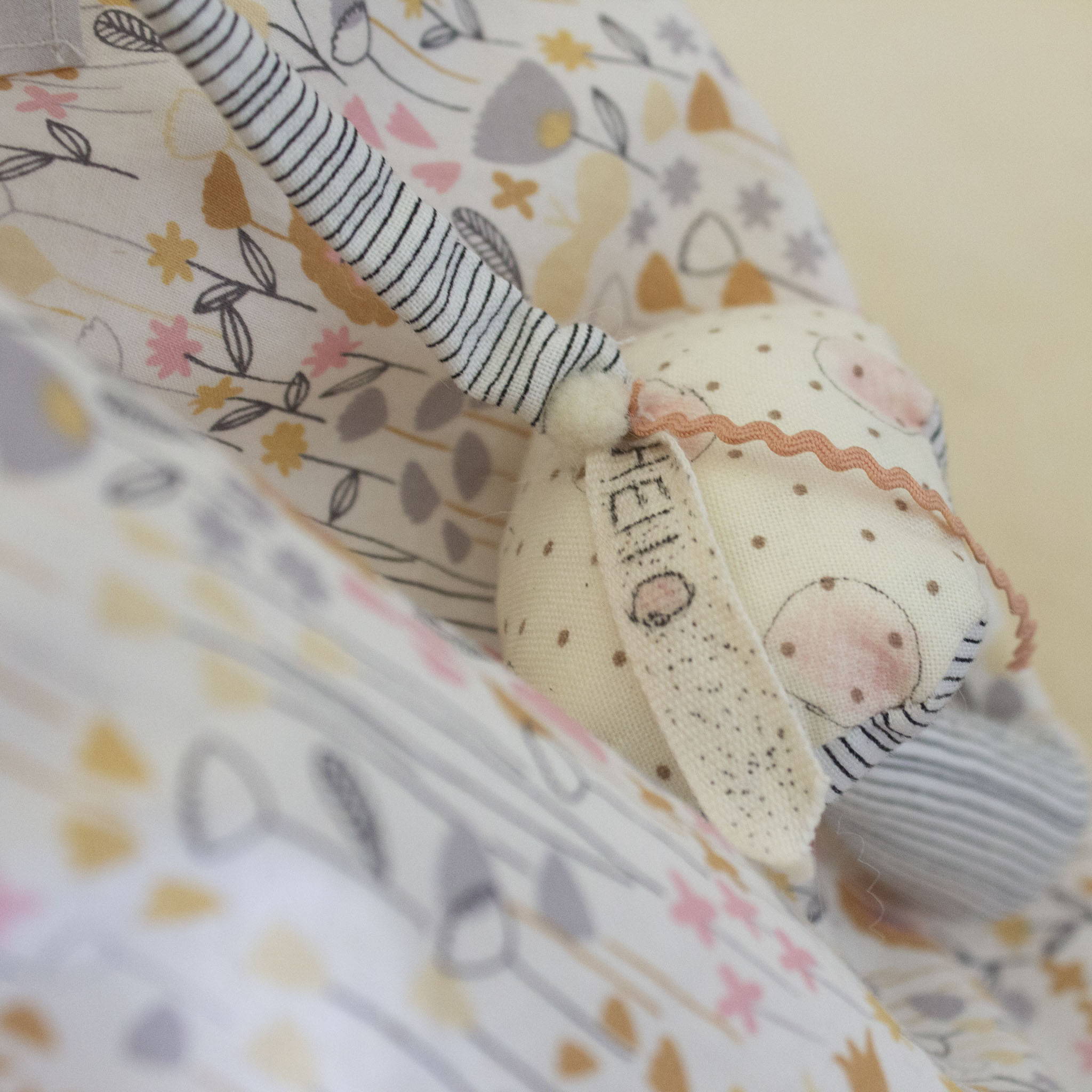 Lovely rabbits...highest quality...will shop again! Customer service, top notch quality of craftsmanship....best you can find. And rabbits have a very 'homey' and down to earth quality....just love them, thank you and for all your help!

-Hutch Customer, September 2019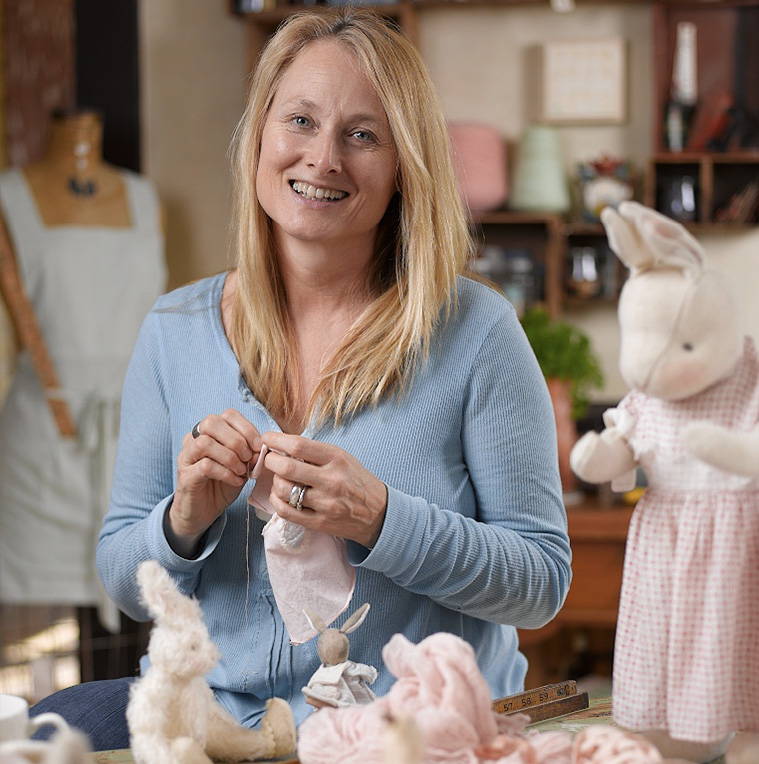 The sisters use the lessons learned over a lifetime to bring the bunnies and their friends to you. Their desire to bring love, comfort and security is the thread which is woven in all that they do. Creating and telling stories of friendship, hope, and a belief that everything can be rescued and mended, even broken hearts.