Organic Baby Clothing
GOTS Certified Organic Cotton, specially processed for softness, in designs you'll love. Eco-friendly baby clothing that's high quality and cute too!
Organic Baby Clothing
The best kinds of clothes for your baby are the ones that will keep them warm, cozy, and safe. You shouldn't have to worry about the materials of your baby's clothes or whether these pieces are safe for them to wear. That's why we offer organic baby clothes that keep your child comfortable and healthy while also making them look as cute as can be! Our organic clothes for babies are crafted from organic cotton, the perfect material to keep them warm without needing to worry about what kind of harmful substances might have been used on the cotton originally. Bunnies By The Bay only offers the finest organic baby clothes because we know how much you want to give your child the best of the best.
Huggably soft
Made to snuggle
Super soft organic cotton provides an eco-friendly, all natural material to wrap your baby in comfort. Timeless designs for effortless style.
A timeless gift
Loved by all
Timeless designs, darling details, and made for comfort and dressing with ease. Babies and parents will love what Organic baby clothing has to offer.
Why choose Organic Baby Clothing?
Super soft & made for cuddling
These products are made with the softest of fabrics, all GOTS Certified Organic cotton. Perfectly made for cuddling and snuggling, and designed with safety in mind.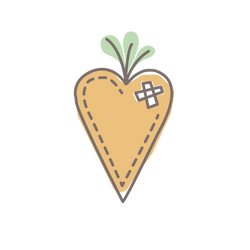 Ethically and Responsibly Sourced
KUDAA Organics is an ethical company from Sri Lanka whom we have partnered with to create all our organic cotton clothing. We are committed to delivering comfortable, eco-friendly baby clothing!
bunny rewards
Join our rewards program for exclusive offers, free shipping options, personal shopper access and earn points to redeem for purchases every time you shop!
Start Earning Today