Bun Bun Bunny Buddy Blanket
Personalization
options starting at $10. For more information please visit our
Custom Embroidery
page.
This favorite security blanket is a stuffed animal and lovey in one! The best of both, to comfort and soothe even the choosiest of babies.
Bun Bun has a white plush floppy eared bunny stuffed animal head and arms with a handcrafted, baby-safe embroidered face. The snuggly and super soft white velour split blanket is lined and edged in silky satin for tactile development and soothing and designed with safety in mind.
FEATURES
16" tall. 

Machine wash cold, tumble dry low. 

100% Polyester.

Personalization available! 
Sure to become a best friend for your little one, the difference is in the details. From the embroidered message along the edge of the blanket that reads, "Best Friends Indeed" with a charming trail of carrots, to the signature three carrot tag that every baby will undoubtedly explore with their little fingers, our security blankets are a must-have comfort for baby. 
Bunnies By The Bay Buddy Blankets are machine washable to keep baby's favored toy clean and safe, and durable to withstand the test of time and lots of cuddles.
Add a custom embroidered name, monogram or date to create a truly personalized and thoughtful gift. 
Why we LOVE Buddy Blankets:
Parent Approved and Recommended Baby Security Blanket

Stuffed Animal, Baby Lovey and Best Friend In One

Super Soft, Multiple Textures for Tactile Development and Soothing

Hand Embroidered, Baby Safe Details

Split Baby Blanket Design for Safety

Personalizable for an Extra Special Touch

Can Ease Separation Anxiety

Machine Washable for keeping baby safe and clean

Perfect Baby Shower Gift, Christening or Baptism Gift
Shop more
personalized gifts
for lasting memories!
We design lovable lovies, superb stuffed animals, and wondrous "hareloom" gifts meant to be cherished for a lifetime. It's our goal to be on your list of go-to-gifts for expecting parents, squishy-cheeked newborns, sweet children of all ages, and anyone that needs a bunny hug!
We value your patronage and want to ensure the best shopping experience. Our payment gateway is completely secure and we have a 100% Satisfaction Guarantee. 
Questions? You can reach out to our 24-Carrot Customer Success team. 
Dear Friends,
Bunnies By The Bay is delighted to process a return. We value your patronage and want to ensure the best shopping experience with our 100% Satisfaction Guarantee.
CONTACT

+1-877-HOPS-2-IT (+1-877-467-7248)
Fax: 360-293-4729
Email: customerservice@bunniesbythebay.com
Please ship returns to:  Bunnies By The Bay, Attn: Customer Service/Returns Department, 3115 V Place Anacortes, WA 98221
Once your return has been received please allow up to 5 business days for processing. 
If you do not have a receipt to accompany a return, we are happy to exchange or apply credit in the value of what the item is currently marketed. Purchases on sales items are final.
Customer Reviews
Write a Review
Ask a Question
Filter Reviews:
side
ears
daughter
Bunnies
grandchildren
lovies
grandma
crib
details
everyone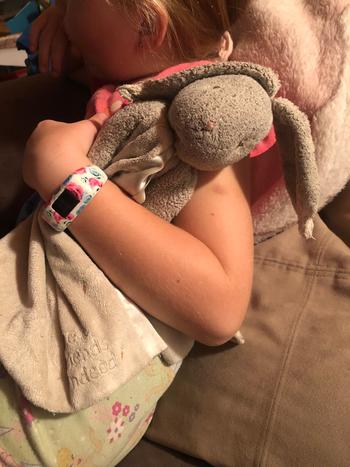 03/07/2020
I recommend this product
Bunny
My daughter was given this bunny 7yrs ago. He has been by her side through every hospital stay, doctors appointment & medical procedure, and has never missed a day of school or an outing. One tough bunny. Looking at purchasing a back up incase something happens to it one day, (or she finally chews right through its ears). Can highly recommend.
Anna

Australia
04/03/2019
I recommend this product
Sunny the Bunny
I bought this as a companion to my granddaughter's Bunny. I love it, of course, but she got her Bunny as an infant, and it is her Constant Companion. Something about the long, blankety skirt - she is 2 now, and she is delighted she can give Bunny shoulder rides, using the long skirt.
04/04/2019
Bunnies By The Bay
Thank you for the note and for the pictures. We love to share our Bunnies By The Bay charm, Bunnies are our Best Friends, They Do Delight and Give Glad Dreams. It sounds like your granddaughter has a best friend . Give Glad Dreams. Anne Callaghan Director of Serious Stuff
01/04/2021
I recommend this product
Just love these lovies!
My grandchildren love them! My nieces and nephews love them! I'd recommend them to everyone
Anonymous

United States
11/15/2020
I recommend this product
LOVE LOVE LOVE
We received this as a gift when my daughter was born. I immediately loved that the blanket portion was split (most brands have a solid blanket and those always made me nervous because they can cover so much), when she was little we would let her snuggle with it and just move the blanket out of the way easily by tying the sides together. She absolutely loves to soothe herself when we get her ready for bed and then when she's in her crib, by playing with the ears, the arms, and the blanket portion. We were worried we would lose it so we bought another, and that led to having a couple at grandma's place, and then having a few in her playpen ....and now she is almost 14 months old and we have bunnies all over the place! Bunnies definitely multiply LOL Definitely recommend, sewn very well, easy to wash and clean in the washer and dryer. she is not gentle with them and they are still intact, and most of all she loves them and gets a nice sleep with them by her side.
Kadian M.

United States
10/25/2020
I recommend this product
Excellent customer service
Product was great.
Anonymous

United States